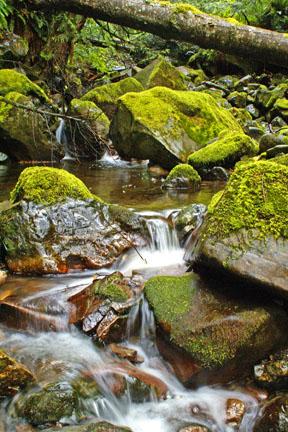 Tony Flynn has lived in the Mount Vernon area since moving here in 1979 to attend Skagit Valley College. In 1983 he began a career in journalism at the Skagit Argus newspaper that spanned 24 years, which changed in 2007 when he retired to pursue his artistic side in the field of photography.
 
Tony's photography will be on display in the Lincoln Theatre Art Bar from April 1 through May 31, 2010.
A reception for the artist will be held on Friday, April 23 from 5 p.m. to 7:30 p.m
 
In 2007 Tony started his own business, Flynnspirations: Photos by Tony Flynn, a fine art photography endeavor that focuses mainly on the beauty and unique land that is the Skagit Valley. His eye for composition and for seeing the extraordinary in an everyday scene is what really makes his art "pop." Tony's work provides a broad spectrum of subjects that appeal to a wide audience. He focuses especially on the landscapes, scenery, wildlife and nature that surrounds us and makes this one of the most beautiful places in the world which to call home.
 
."I've enjoyed taking pictures for as long as I can remember. During my years at the newspaper I won awards for both my writing and photography but it was always seeing others appreciate what I did with the camera that gave me special satisfaction," said Tony.
 
Many of the art pieces Tony has at the Art Bar are displayed using a satin laminate heat process. This process applies a laminate layer over the photo which eliminates the need for reflective and sometimes distractive glass. It also only requires a basic frame, which makes the piece lighter than most other similar art work. "It simplifies the process while not taking anything away from the essence of the photo," he added.
 
Tony has a small gallery of framed pieces and matted photos ready for framing on Chuckanut Drive in the town of Allen, inside Chuckanut Hair Salon. For more information, call (360) 840-0894.
 
For all sales made at the Art Bar, 10% will be directed to the Lincoln Theatre.