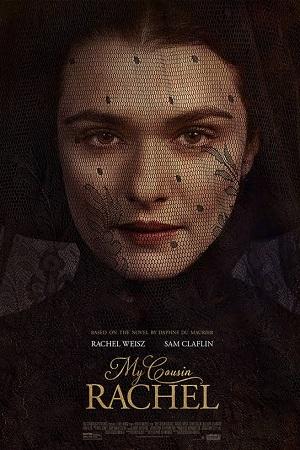 From the novel by Daphne du Maurier, author of Rebecca, The Birds, and Don't Look Now, My Cousin Rachel tells the story of a young Englishman who plots revenge against his late cousin's mysterious, beautiful wife, believing her responsible for his death. But his feelings become complicated as he finds himself falling under the beguiling spell of her charms.
Director: Roger Michell
Starring: Rachel Weisz, Sam Claflin, Holliday Grainger, Iain Glen, and Andrew Knott.
Frances Marion Platt | Stage & Screen
Rachel Weisz delivers a multilayered black widow in My Cousin Rachel
Allison Willmore | BuzzFeed News
There's a sense of simmering rage beneath its fetching surfaces -- the ire of a woman who's been taught that acting in her own self-interest is a subversive act, but who senses freedom so close at hand.
Josephine Livingstone | The New Republic
It takes at least 15 minutes for Rachel Weisz to appear on screen, but when she does it is a quiet, contained event. Nonetheless, the effect of her face is a payoff akin to an explosion in an action movie.
Film Prices:
Lincoln Theatre Members get a $2 discount on the following prices:
General: $10.50
Seniors, Students and Active Military: $9.50
Children 12 and under: $8.00
Sunday Bargain Prices:
General: $9.00
Children 12 and under: $7.50
Add $2.00 to the above prices for 3D screen
*All prices include a $1.50 Preservation Fee that goes directly into our capital account for preservation of the Lincoln Theatre and its programs. 
 
Members have benefits: Click here for details.
 
Film dates and times are subject to change and extended runs. Please check back here, or our phone message at 360.336.8955, day of show.