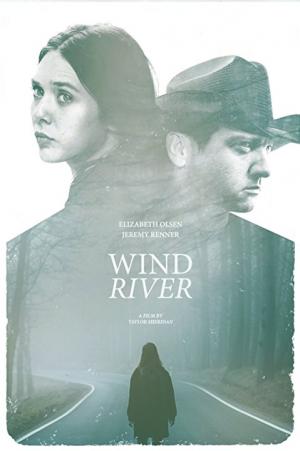 U.S. Fish & Wildlife agent Cory Lambert discovers a body in the rugged wilderness of the Wind River Indian Reservation. The FBI sends in rookie agent Jane Banner, but she's unprepared for the difficulties created by the oppressive weather and isolation of the Wyoming winter. When she employs Cory as a tracker, the two venture deep into a world ravaged by violence and the elements. Wind River is a stark look at life on the edge of an imposing wilderness, where the rule of law is eclipsed by the laws of nature.
Starring: Elizabeth Olsen, Jeremy Renner
Director: Taylor Sheridan
What the Critics are Saying:
Chicago Sun-Times - Richard Roeper
Writer-director Taylor Sheridan's Wind River is a stark and beautiful and haunting 21st century Western thriller, filled with memorable visuals and poetic dialogue — and scenes of sudden, shocking, brutal violence.
Movie Nation - Roger Moore
[Renner] and Sheridan and some terrific, under-used supporting players...give Wind River a somber, grim grace and the relentless forward motion of a thriller. 
TheWrap - Steve Pond
On the surface a tense investigative piece with Renner as a regular Sherlock of the snow, it also slips in cogent and damning points about the limitations and dead ends virtually forced on many residents of Native American reservations.
Lincoln Theatre Members get a $2 discount on the following prices:
General: $10.50
Seniors, Students and Active Military: $9.50
Children 12 and under: $8.00
Sunday Bargain Prices:
General: $9.00
Children 12 and under: $7.50
Add $2.00 to the above prices for 3D screenings
All prices include a $1.50 Preservation Fee that goes directly into our capital account for preservation of the Lincoln Theatre and its programs. 
 
Members have benefits: Click here for details.
 
Film dates and times are subject to change and extended runs. Please check back here, or our phone message at 360.336.8955, day of show.