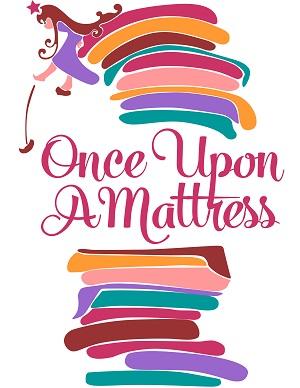 Friday, May 1, 2015 - 7:30pm
Saturday, May 2, 2015 - 7:30pm
Friday, May 8, 2015 - 7:30pm
Saturday, May 9, 2015 - 7:30pm
Sunday, May 10, 2015 - 2:00pm
Wednesday, May 13, 2015 - 7:30pm
Thursday, May 14, 2015 - 7:30pm
Friday, May 15, 2015 - 7:30pm
Saturday, May 16, 2015 - 7:30pm
Saturday, May 2 show is Bargain Night - all seats $15 at-the-door only!
Reserved Seating Tickets: $24 1st section; $20 2nd section; $10 3rd section.
Theater Arts Guild is proud to announce the production of the Broadway musical Once Upon A Mattress. Once Upon a Mattress is a musical comedy with music by Mary Rodgers, lyrics by Marshall Barer, and book by Jay Thompson, Dean Fuller, and Marshall Barer. It opened off-Broadway in May 1959, and then moved to Broadway. The play was written as an adaptation of the Hans Christian Andersen fairy tale The Princess and the Pea.
If you thought you knew the story of The Princess and The Pea, you may be in for a walloping surprise! Did you know, for instance, that Princess Winnifred actually swam the moat to reach Prince Dauntless the Drab? Or that Lady Larken's love for Sir Harry provided a rather compelling reason that she reach the bridal alter post haste?  Carried on a wave of wonderful songs, by turns hilarious and raucous, romantic and melodic, this rollicking spin on the familiar classic of royal courtship and comeuppance provides for some side-splitting shenanigans. Chances are you'll never look at fairy tales quite the same way again!
 
PRODUCTION TEAM:
 
PRODUCERS: Scott McDade, Brandi Wagner

DIRECTOR/CHOREOGRAPHER: Matt Riggins

STAGE MANAGER:  Kristi Muna

ASSISTANT CHOREOGRAPHER: Suzann McLamb

MUSIC DIRECTOR: John French

COSTUMER: Phyllis Hammatt