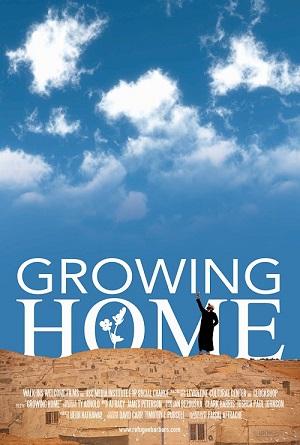 Wednesday, Apr 15, 7:00 pm
Voices of the Children and Theater Arts Guild present Syrian-American filmmaker Faisal Attrache with his short film Growing Home for a pre-film talk, screening of his film, and Q&A session following.
Samer, a displaced Syrian barber, has taken refuge along with his young family in the Zaatari Refugee Camp in Jordan, Despite filling his time with meaningful work, caring for his family and improving his living conditions, the daily distractions cannot diminish his desire to return home.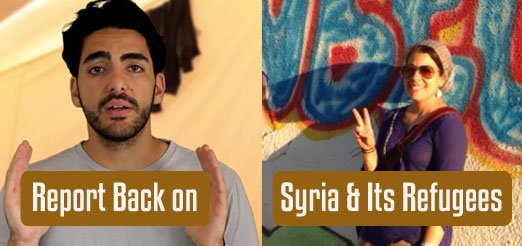 Director' Statement:
I was born in Syria and grew up in the United States. I am Syrian-American by my own definition. When the protests broke out in 2011 I was living in Damascus, the Syrian capital. It was a short-lived period of excitement and hope. Within a few months I would return to the United States to start my MFA, and Syria would begin its descent into destruction. As I watched from afar I wondered what role I could play and how could I do my part to help the Syrian people, or at least help make their voices heard? The biggest visible effect of the conflict in Syria (besides the obvious death and destruction) was the vast number of refugees pouring across borders and migrating from city to city. Neighboring countries received the majority of the displaced and refugee camps were set up in some of them, the largest being the Zaatari Camp in Northern Jordan.
I wanted to focus on the refugee crisis because it is an issue that will outlast the war, and I worried about how the refugee crisis was going to affect the future generations of Syrian children. With that in mind, I came across an image of a Syrian barber cutting hair in a make-shift tent barber shop. His resourcefulness amazed me, and I never even considered how refugees went about their day to day tasks, simply trying to survive and get on. I wanted to talk to these barbers and hear their stories. They provided their communities with a sense of normalcy and the fundamental human need to cut their hair when it grows too long. Barbers are close to their community's pulse and are focal points of it. I gathered a group of fellow USC film students, we launched a successful crowd-funding campaign, and then headed out to the Zaatari camp in August of 2013 to make our film.
Growing Home
shows you what it might be like if your life was suddenly uprooted and you were forced to make a new home in a refugee camp in the desert. It shows the will and determination of these individuals to make decent lives for themselves despite the odds being against them. When you watch this film, keep in mind that Samer could be you or your brother or neighbor or friend, and remember that these refugees may never be able to return to their homes without the support of the capable and willing people of the world.
Directed by Faisal Attrache
Admission: $10 adult, $4 Student