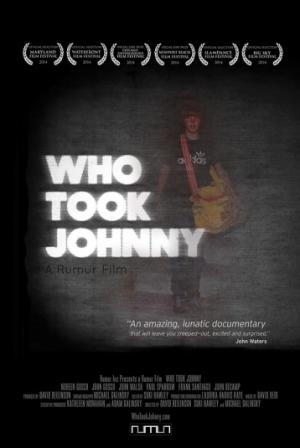 This screening has been cancelled.
 
Who Took Johnny had been requested to screen here by one of our patrons through Gathr (more info about Gathr below) but unfortunately did not meet the minimum in tickets to screen.
 
If you've ever gotten separated from your child for just a few moments and remember the depth of panic that sets in, then you can begin to understand what Noreen Gosch has felt over the last 33 years since her son Johnny disappeared delivering newspapers in West Des Moines, Iowa on the morning of September 5, 1982. More than any other missing child case, Johnny's story has spawned countless theories and has instilled intrigue in the millions who remember the kid on the side of a milk carton.
WHO TOOK JOHNNY is an examination into the infamous thirty-year-old cold case behind the disappearance of Iowa paperboy Johnny Gosch, the first missing child to appear on a milk carton. The film focuses on the heartbreaking story of Johnny's mother, Noreen Gosch, and her relentless quest to find the truth about what happened that tragic September morning in Des Moines when Johnny never returned from his paper route. Along the way there have been mysterious sightings, strange clues, bizarre revelations, and a confrontation with a person who claims to have helped abduct Johnny.
WHO TOOK JOHNNY captures the endless intrigue surrounding the eye-witness accounts, compelling evidence and emotional discoveries which span three decades of the most spellbinding missing person's case in U.S. history.
 
To order your tickets, or check out the progress of this film, follow this link.
 
What is Gathr®?
As pioneers of Theatrical On Demand®, Gathr® uses documentaries as "empathy-building machines" to galvanize local communities around social impact and political action, while championing a renaissance of theatre-going. Through grassroots marketing and outreach we generate public and private screening event requests for our films and then accommodate and book those requests in local theaters and non-theatrical venues. We accommodate organic theatrical and community screening demand almost wherever and whenever it exists!  Gathr is marketing and distributing movies in ways no one else is.
 
Our simple goal is to unite you, the movie-lover, with the films you want to see, right in your neighborhood. Movies are meant to be seen in a theater with a crowd.
 
How do Gathr® screenings happen?
Gathr® screenings can only happen if a minimum number of people reserve tickets before a screening request expires. Who Took Johnny requires 51 reservations before it gets the GreenLight. Your credit card will only be charged once your screening has met the minimum number of reservations and has a GreenLight.