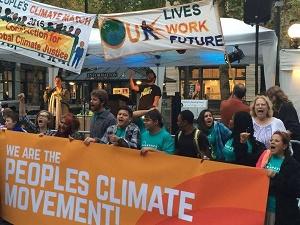 Wednesday, April 27, 2016 - 7:00pm
Washington residents have mobilized in huge numbers to oppose expansion of fossil fuel development and traffic through communities in Skagit County. Proponents of these projects would have us believe that deepening our dependence on fossil fuels is the only way to run our economy, despite the devastating local and global impacts. But there is a better way forward: a just transition to the clean energy economy. Join us to learn, share, vision together.
Co-sponsors:  Protect Skagit, OneAmerica, Climate Solutions, Stand (formerly ForestEthics), Earth Ministry, Washington Interfaith Power & Light, RE Sources for Sustainable Communities, Sierra Club and Evergreen Islands
 
This is a free community event.
Click here for more information.