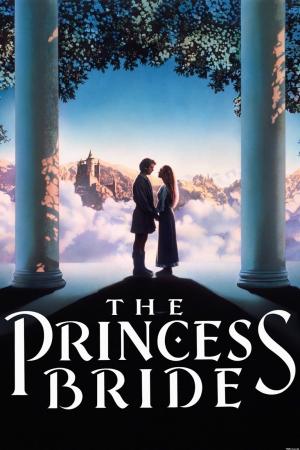 Saturday, Jun 11, 2:30 pm
Free Screening as part of the Mount Vernon City Library's Summer Reading Program.
 
This is the 2016 editon of Mount Vernon City Library's "Read the Book - See the Movie", again sponsored by Mount Vernon Elks Lodge #1604.
 
A young boy listens while his grandfather reads him the adventures of Buttercup (Wright), the most beautiful woman in the world, and Westly (Elwes), the man she loves, in the fairy-tale kingdom of Florin.
 
What the Critics Say:
 
Time, Richard Corliss
 
As you watch this enchanting fantasy, feel free to be thrilled or to giggle, as you wish. This time, Happily Ever After lasts 98 minutes.
 
Christian Science Monitor, David Sterritt
 
Cary Elwes is marvelously funny as the hero.
 
Los Angeles Times, Michael Wilmington
 
It's Patinkin who scores a special triumph. In his role there's a poignant strain of weariness beneath the leaping bravado, a pain under the braggadocio.
 
Directed by Rob Reiner. Starring: Cary Elwes, Mandy Patinkin, and Robin Wright.
 
The movie will be followed by a free BBQ/Ice Cream Social in Pine Square.
 
This great event is made possible by an Elks #1604 Beacon Grant.