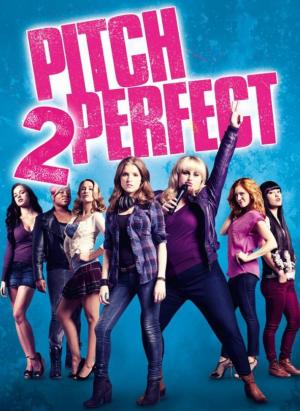 Running Time: 115 minutes
The Lincoln teams up with Skagit Running Company again this year to offer a bargain screening for runners and the general public to watch after the Run Like A Girl fun run!
 
The Barden Bellas are back and this time they enter an international a cappella competition that no American team has ever won. Enjoy this great sequel that will have you singing and cracking up. "You'll laugh, you'll suppress the urge to sing along, and you'll quote the movie afterward, just like with the first one, and that is more than enough to recommend". - Brian Roan, the Film Stage.
 
Starring: Anna Kendrick, Brittany Snow, Hailee Steinfeld, Rebel Wilson, and Skylar Astin
 
Director: Elizabeth Banks
     
What the critics are saying:
 
Los Angeles Times
Betsy Sharkey
 
The comedy choir wars are more intense, more absurd and more lowbrow fun than ever in Pitch Perfect 2. It is almost impossible not to be amused by the cutthroat world of competitive a cappella.
 
The Telegraph
Patrick Smith   
 
Pitch Perfect 2 is a joyous harmony of bawdy humour, campus high jinks and crisp musical performances.
 
Empire
Olly Richards
 
The golden-larynxed franchise graduates with a merit.
    
Bargain Prices:
 
General: $8.00
Members: $6.00
Children 12 and under: $5.00
   
*All prices include a $1.50 Preservation Fee that goes directly into our capital account for preservation of the Lincoln Theatre and its programs. Film tickets are only available at the door beginning 45 minutes before the first screening of the day. This saves you, the ticket buyer the fees associated with purchasing online. Never fear – there are plenty of seats!
 
Members have benefits: Click here for details.
 
Film dates and times are subject to change and extended runs. Please check back here, or our phone message at 360.336.8955, day of show.
 
$6 for Run Like a Girl participants, Bargain Matinee Prices for the general public.