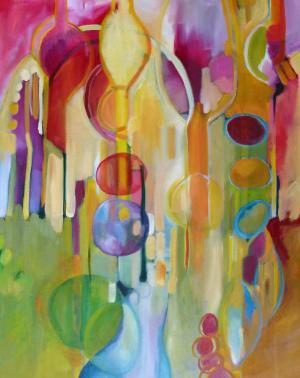 Artist: Deirdre Czoberek
 
Dates: May 1st ~ May 31st, 2011
 
Opening Reception: Saturday, May 7th from 5:30 - 7:30
 
Deirdre Czoberek is a painter working primarily in oil colors. She is interested in the play of light and color in her non-representational paintings. She  received her B.F.A. in painting at the University of Washington in the early 1990's and has found her home in the Skagit Valley where she is continually inspired by the ever evolving landscape.
 
Deirdre has enjoyed being a guest artist and educator in schools and organizations throughout Skagit County over the last three years. She frequently donates her artwork to schools and other non-profit organizations for fundraising activities. Deirdre lives with her husband and two children in a historic home in Mount Vernon.