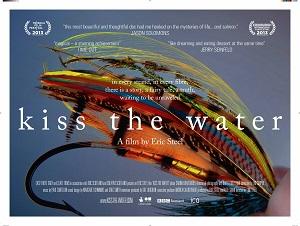 Skagit Fisheries Enhancement Group and the Lincoln Theatre team up to present Kiss the Water.
In a small cottage on the northern coast of Scotland, Megan Boyd twirled tiny bits of feather and fur, silver and gold into fishing flies that were at once works of art, magical - and absolutely lethal. Wherever men and women cast their lines for the mighty Atlantic salmon, her name is whispered in mythic reverence, and stories about her surface and swirl like fairy tales.
Director Eric Steel profiles renowned fly-fishing lure creator Megan Boyd whose detailed, hand-crafted work has been ordered by such powerful figures as Prince Charles. Boyd explains how she became an artist in this field, and showcases how she still does by hand what companies have been mass-producing.
"Definitely not your standard doc, this is something special ... a captivating journey through a landscape of mystery and imagination"  Trevor Johnston, Time Out.
Admission is $10.00