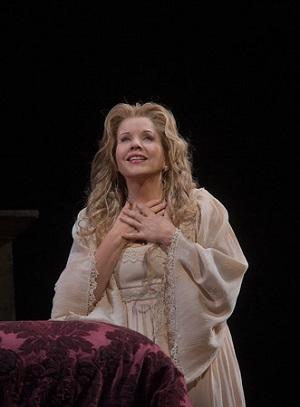 Wednesday, Jul 9, 6:30 pm
The Metropolitan Opera is pleased to offer you the opportunity to participate in Summer Encores – a series of six past Live in HD performances at bargain prices.
 
Verdi's Otello (originally transmitted October 27, 2012)
 
In Verdi's retelling of Shakespeare's towering tragedy, Renée Fleming gives a captivating performance as the innocent Desdemona, a role long considered one of her calling cards. As the title hero, Johan Botha, delivers an imposing portrayal of a proud warrior brought down by jealousy, and Falk Struckmann is thrilling as the villainous Iago.
Lower ticket prices in the summer! Tickets (available in advance): $15 adults, $13 seniors, $11 students, with $2 off for Lincoln Theatre Members. A great time for audiences of all ages and first-time opera-goers to attend.