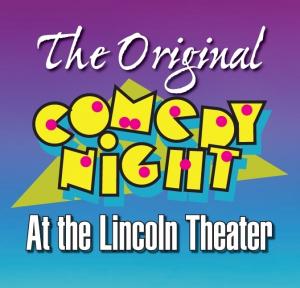 Saturday, October 11, 2014 - 8:00pm
The Skagit-Mount Vernon Kiwanis return with another great lineup of comedians for this year's Original Comedy Night.
Adam Norwest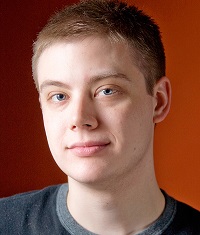 was born with the ability to  make people laugh. He began performing professional improv comedy at the age of 13, and just a few years later stepped into the stand-up spotlight. In a short period of time Norwest was featured on "Comcast on Demand", was the youngest comedian ever to compete in the prestigious Seattle International Comedy Competition, and has been seen on cable TV's "Man Up, Stand Up", as well as "Comedy Brew". The Seattle Native uses his energetic style and natural confidence onstage to make his stories about dating, his family, and looking so young not only funny, but relatable and engaging as well. Adam mixes his clever material in with crowd interaction for a truly memorable experience. Adam currently resides in Chicago, IL, and can be seen performing in clubs and headlining colleges across the country.
Cory Michaelis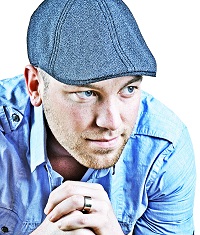 brings an excitement and likability to the stage that is difficult to not enjoy. Cory was a finalist in the 2010 Giggles' Laff Off and has been featured multiple times in the Everett Herald and on Seattle's "Evening Magazine". That's right folks, local press! Cory has also taken his act on the road to Louie Anderson's show in Las Vegas, Harvey's Comedy Club in Portland, The Gaslamp Show in San Diego, as well as many one-night engagements in the western half of the states. Now, Cory is working as host and producer of "Everett Comedy Night", a premier show in his hometown of Everett, Washington that sells out every month. A teacher by day and comic by night, Mr. Michaelis keeps it relatively clean but edgy enough to keep the audience from feeling like they're in a classroom. Cory shares clever jokes about teaching, marriage without kids, his grandma, and race relations in an act that tries to get audiences to think but doesn't take itself too seriously. His style has been called "Drake Withamy", a flattering comparison to the 2003 Seattle International Comedy Competition winner and the first headliner Michaelis opened for. Louie Anderson said of Cory Michaelis, "He's hilarious but I think he is too mean to 'Roze' in his act". Come see what Louie's talking about!
Tyler Boeh's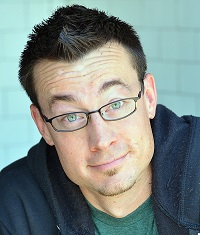 rapid-fire comedy has been described as high-energy, intelligent, physical, and silly with a balance of West Coast charm and East coast attitude. His fresh comedy style challenges from youth and he is still suffering from an inability to defend himself as a child: "You remember the 98 pound weakling when you were a kid? Well that's the guy that was taking my lunch money." But being an underdog with a lazy eye as a kid has been perfect fodder for his comedy. Tyler says he doesn't understand the point in buying HDTV when, "I don't even have high definition eyes!" And he's no Underdog now. His Comedy CD, Carpool Companion, was named Top Comedy Album of 2012 by Spin Magazine/Under The Gun. Second place went to Louis CK.
http://www.underthegunreview.net/2012/12/31/utg-list-10-best-comedy-releases-of-2012
started performing stand-up in Oregon and quickly began winning comedy competitions with his fast paced, shotgun delivery. Now, almost 10 years later, Boeh has won or placed in dozens of comedy competitions, including Seattle, Boston and San Francisco, has been featured on NESN's Comedy All-Stars, Comcast Comedy Spotlight, The Comedytime Network. He performs in colleges, clubs, theaters and privates events, but no matter the setting, Tyler is comfortable, confident, and hilarious. Boeh was once featured in an article in Horizon Air Magazine about how comedians don't have to move away from the Northwest to have a successful career in comedy. By the time the article was published, he had already moved away… to Boston. Now residing in Los Angeles and with a background in improv and a love for writing, Tyler is finding his place in Hollywood. He was recently cast in two pilots Galaxy of Comics and Hot Lips and was featured in the internet sensation "Announcer Jimmy Buffer Schools Brothers Bruce, Michael" on the FC Fighter Website. Tyler's quick wit and award winning "beatboxing" talent bring audiences to hysterical heights. His Stand Up CD, Carpool Companion, on the Uproar Entertainment label was released in 2012 and in addition to the #1 rating, is a favorite on Sirius-XM Radio and Pandora. Look out for Tyler, as he continues to make a BIG SPLASH on the comedy scene. For more information, Contact Brook Forest Entertainment, llc. 818-347-5098.
info@comedynorth.com
Net proceeds from this show and other fund-raising events are returned to our community for assistance to Skagit area kids and other community needs.