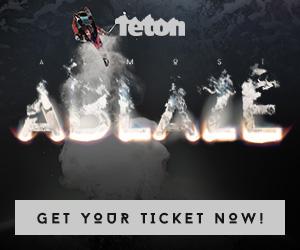 Saturday, Nov 22, 7:30 pm
Once again the Lincoln teams up with TGR to screen their latest ski and snowboard film. We had a blackout on the new Teton Gravity Research film Almost Ablaze until it premiered in some larger markets but we're public now with the Skagit Valley Premiere so let's fill the house!
 
 Awarded "Film Of The Year" at the 2014 International Freeski Film Festival, TGR's Almost Ablaze is a global odyssey combining state-of-the-art cinematography and the most progressive riding on The Planet. Experience a new level of sensory overload as each athlete is wired for sound, immersing the audience completely in the moment. Watch as athletes push the edge to realize a heightened state.
Almost Ablaze highlights stunning locations, next-level riding, and the globetrotting lifestyle of these thrill-seeking athletes. The crew sets up camp deep in the Teton Range hitting 5,000-foot dream lines all on foot. Check out urban riding in the war-torn Winter Olympic venues of Sarajevo. Explore the massive untapped terrain of Sella Nevea, Italy during a record winter where they struggle to keep lifts and chalets from completely disappearing into the snow. Finally, feel the madness as TGR's full cast of athletes meets in Revelstoke for a mind-blowing session producing some of the most diverse riding in the world. Almost Ablaze takes you beyond the boundaries. Experience a rarely seen state of being and level of excitement where one missed step will result in total chaos.
 
"The Edge...There is no honest way to explain it because the only people who really know where it is are the ones who have gone over. The others-the living-are those who pushed their control as far as they felt they could handle it, and then pulled back, or slowed down, or did whatever they had to when it came time to choose between Now and Later. But the edge is still Out there."
-Hunter S. Thompson
 
This year we'll open the night with a short film by Matthew Roebke, HOME AWAY FROM HOME, that was made for his senior project. It's a great film with lots of northwest location shots, and we'll have lots of swag to give away.
 
Advance tickets: $16 general; $14 seniors; $12 students with $2 off for Lincoln Theatre Members.  No fee tickets also available at HIDDENWAVE BOARDSHOP in Burlington.