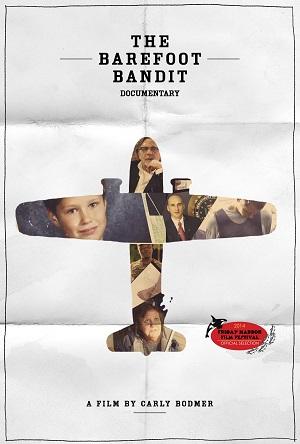 The Barefoot Bandit documentary will begin showing theatrically at the Friday Harbor Film Festival on November 7th, a community that knows the bandit personally, it will then screen at the Lincoln on November 14th, followed by a Q & A with director Carly Bodmer. A second screening will be held on November 23rd.
A telling of the life of Colton Harris-Moore, notorious young airplane thief. A young boys dream of flying and designing airplanes becomes a reality when he breaks out of a halfway house at the age of 15 and steals the first of five airplanes. Colton's captor, lawyer, mother, the FBI team that hunted him for several years tell the almost unbelievable story of The Barefoot Bandit.
 
Admission Prices*:
General: $10.00
Seniors, Students and Active Military: $9.00
Members: $8.00
Children 12 and under: $7.00
Sunday 5:30pm Bargain Prices:
General: $8.00
Members: $6.00
Children 12 and under: $5.00
 
Your membership with the Lincoln Theatre saves you $2.00 per film ticket.
*All prices include a $1.50 Preservation Fee that goes directly into our capital account for preservation of the Lincoln Theatre and its programs. Film tickets are only available at the door beginning 45 minutes before the first screening of the day. This saves you, the ticket buyer the fees associated with purchasing online. Never fear – there are plenty of seats!