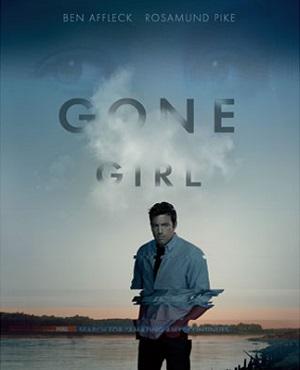 Saturday, Jan 10, 7:30 pm
Although this top Oscar contender played at the Cineplex for quite a while we were still excited when we booked it. GONE GIRL – directed by David Fincher and based upon the global bestseller by Gillian Flynn – unearths the secrets at the heart of a modern marriage. On the occasion of his fifth wedding anniversary, Nick Dunne (Ben Affleck) reports that his beautiful wife, Amy (Rosamund Pike), has gone missing. Under pressure from the police and a growing media frenzy, Nick's portrait of a blissful union begins to crumble. Soon his lies, deceits and strange behavior have everyone asking the same dark question: Did Nick Dunne kill his wife?
 
Director: David Fincher
 
Starring: Ben Affleck, Neil Patrick Harris, Rosamund Pike, Tyler Perry 
 
 
What the critics are saying:
 
Certified Fresh
Rotten Tomatoes
Dark, intelligent, and stylish to a fault, Gone Girl plays to director David Fincher's sick strengths while bringing the best out of stars Ben Affleck and Rosamund Pike. 
 
Tampa Bay Times
Steve Persall
Gone Girl is a terrific movie, everything the book and its fans deserve.
 
USA Today
Claudia Puig
Grimly dark humor and spot-on production design buttress the captivating story and heighten the unnerving atmosphere...Gone Girl will leave you breathless and haunted.
 
Los Angeles Times
Kenneth Turan
Superbly cast from the two at the top to the smallest speaking parts, impeccably directed by Fincher and crafted by his regular team to within an inch of its life, Gone Girl shows the remarkable things that can happen when filmmaker and material are this well matched.
Admission Prices*:
General: $10.00
Seniors, Students and Active Military: $9.00
Members: $8.00
Children 12 and under: $7.00
Sunday Bargain Prices
General: $8.00
Members: $6.00
Children 12 and under: $5.00
Add $2.00 to the above prices for 3D screenings.
Your membership with the Lincoln Theatre saves you $2.00 per film ticket.
*All prices include a $1.50 Preservation Fee that goes directly into our capital account for preservation of the Lincoln Theatre and its programs. Film tickets are only available at the door beginning 45 minutes before the first screening of the day. This saves you, the ticket buyer the fees associated with purchasing online. Never fear – there are plenty of seats!
 
Monday film screenings are part of the Lincoln Theatre Member Mondays! Click here for details.
 
Film dates and times are subject to change and extended runs. Please check back here, or our phone message at 360.336.8955, day of show.