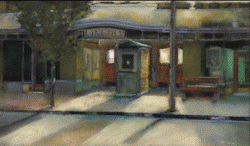 Saturday, May 22, 7:00 pm
What is Producer's Night?
Producer's Night is an exciting evening filled with performances, film shorts, a silent auction, and many surprises! 
 
This year's event features refreshments from Max Dale's, complimentary wine, champagne cocktails and mixed drinks, and live performances by The Blues Abuses and singers from META's upcoming production of Annie! 
 
Once a year we turn the spotlight on our donors and members, asking them to ensure another season of inspiring, informing and entertaining programs at the Lincoln.  You are invited to attend a time with good friends, delicious tastes, entertainment and special surprises at the theatre.
Attire for the event is semi-formal, and with drinks served attendees must be 21 and over. A collection of special items will be available for silent auction, as well as other chances for gifts and goodies. During the evening you will be asked to donate in support of films, broadcasts, education programs, and all the other ways the Lincoln serves the community.
Attendance for this intimate event is limited, and is $37.50 per person in advance.
To attend this special evening, or for more information, please call our box office at 360-336-8955.