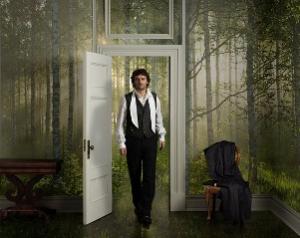 Saturday, Mar 15, 9:55 am
Running Time: 3:15 includes a 30 minute intermission.
WERTHER (Massenet)
 
The Metropolitan Opera regrets that due to a technical problem with the satellite carrying the audio feed, the sound in last Saturday's live transmission of Werther was interrupted for the last seven minutes of the performance, which affected the majority of U.S. theaters. Fortunately the Lincoln was not affected by the blackout of this pivotal scene. If you missed that scene at your local theatre you are welcome to come to the Lincoln this Sunday to watch the final scene at no charge.
Two of opera's greatest artists—Jonas Kaufmann and Elina Garanca—appear together for the first time at the Met in Massenet's sublime adaptation of Goethe's revolutionary and tragic romance. It is directed and designed by Richard Eyre and Rob Howell, the same team that created the Met's recent hit production of Carmen. Rising young maestro Alain Altinoglu conducts.
 
Every Saturday live transmission features a pre-opera lecture with the wonderful Stassya 30 minutes before the start time.  Also, Saturday operas offer the option of pre-ordering your lunch from The Lunch Box.  Pre-order lunches are made up during the opera and ready for you to enjoy during the intermission. We will also have recorded encore screenings of all performances.
 
Tickets: $23 adults; $19 seniors; $16 students with $2 off for Lincoln Theatre Members.
 
 
Tickets go on sale to MET members on August 16th, Lincoln Theatre members August 19 and to the general public August 21.