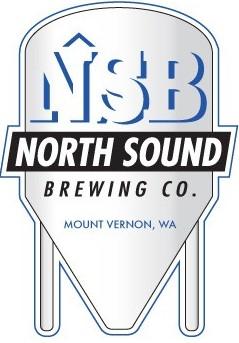 Saturday, Aug 18 (All day)
North Sound Brewing Loves the Lincoln!
 
 
North Sound Brewing Co. invites all members and friends of The Lincoln and, indeed, all of Skagit County and beyond, to join in supporting the Lincoln Theatre. North Sound Brewing offers a great selection of suds, all brewed right on the premises and available for consumption in the tasting room or outdoors on the patio. You are bound to find one that suits your taste perfectly. Beers currently on tap include:
 
 
Anacortes Helles
Big Bend Blonde
Bitter Rain ESB
Hop Chops IPA
Goosetown Brown
Rye Orange Peel IPA
Stovka Imperial Pilsner
Bourbon Sucellus Imperial Porter
Vertigo Strong Ale
 
North Sound Brewing will donate 10% of all gross sales for Friday and Saturday, August 17 & 18, to The Lincoln. Saturday is the encore screening of The Mountain Runners, the story of a group of hardy individuals who early in the last century (1911, 1912 and 1913) braved snow storms, foul weather and death to compete in the Mount Baker Marathon, which required that they summit Mount Baker and return to Bellingham for a winning purse of $100.00, which apparently was a considerable sum back in the day. The story involves modified automobiles that went 60 mph, a speeding train derailed by a bull, a 28-mile run from the base to the 10,778 ft. summit through waist-deep snow, and a 40 ft. fall into a glacial crevasse as well as a degree of human fortitude and will-power that is truly remarkable. After years of research, the story can now be told accurately; and what a fantastic story it is!
 
North Sound Brewing is a family owned brick-and-mortar business employing local people, buying locally sourced goods and services, paying local taxes, and generally supporting the local community. North Sound Brewing recognizes the importance of the Lincoln Theatre and is pleased to express its support in tangible terms.
 
The Lincoln Theatre has the bold mission of entertaining, informing and inspiring the diverse Skagit County community through cinema, live performance and educational programs. The Lincoln Theatre Center Foundation is a non-profit organization with a very small, highly dedicated staff, a large body of invaluable volunteers and an intensely loyal membership of 1,000 or so mostly Skagitonians committed to preserving the historic Lincoln Theatre. Located in downtown Mount Vernon, the Lincoln Theatre is a cultural cornerstone serving all of Skagit County. We greatly appreciate the support of local businesses and encourage you to support them, in turn.
 
 And now for a Brewer's Tale:
 
Like many small brewery owners, Kurt Ahrens started as a home brewer. He enjoyed brewing a variety of fresh, flavorful and unique beers and he loved sharing them with friends and family who liked the beer so much they encouraged Kurt to start his own brewery. Kurt had a day job in the insurance business but started to dream of someday opening his own commercial brewery. After years of resisting the temptation, he finally succumbed (with support from his wife, Lori) by buying a building in 2009.
 
 •June 2009: Brewing equipment acquired and moved to the Mount Vernon site
 • October 2009: Building permits obtained and brewery construction began
 • March 1, 2010: Federal and state brewery licenses applications submitted
 • August 27, 2010: The first kegs of NSB ales sold to local pubs in Mount Vernon
 •September 3, 2010: Tasting room opened and Kurt's dream became a reality!
 
We are confident that you will enjoy your North Sound Brewing experience even more in knowing that a portion of the proceeds will go towards supporting the mission of the Lincoln Theatre. Please join us for a brew on Friday or Saturday, August or 17 or 18. If it's Saturday, shift to The Lincoln Theatre and enjoy The Mountain Runners.
 
 
 
North Sound Brewing Co.is located at 17406 State Route 536 (Memorial Highway) in West Mount Vernon.
 
Hours of Operation:       
 
Monday –Thursday: 3:00 PM - 7:30 PM
Friday: 1:00 PM – 8:30 PM
Saturday: Noon – 8:30 PM
Sunday: Noon to 5:30 PM
 
For more information call (360) 982-2057
 
 
We trust that you appreciate the importance of The Lincoln Theatre to Mount Vernon and all of Skagit County. The Lincoln Theatre Center Foundation, which is solely responsible for the operation of The Lincoln Theatre, is a non-profit organization relying heavily on memberships and the generous sponsorship of local businesses and individuals, both in cash and in kind, as well as ticket sales to fund daily operations. Local Merchants Love the Lincoln spotlights local restaurants and other retail establishments that have graciously consented to support The Lincoln Theatre financially by contributing a percentage of gross revenues for a specific date. We encourage you to patronize these local businesses at every opportunity, not only on the date of the promotion, but throughout the year. Your participation costs you nothing, but clearly benefits specific local businesses and, thereby, the local economy, in general. Those local businesses then share that benefit directly with The Lincoln Theatre. We intend this to be a regular feature of a much more comprehensive fundraising effort. If your business would like to participate in sponsorship of The Lincoln Theatre, please contact us at your earliest convenience.