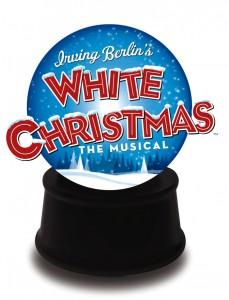 Wednesday, November 26, 2014 - 7:30pm
Friday, November 28, 2014 - 7:30pm
Saturday, November 29, 2014 - 7:30pm
Sunday, November 30, 2014 - 2:00pm
Tuesday, December 2, 2014 - 2:00pm
Thursday, December 4, 2014 - 7:30pm
Friday, December 5, 2014 - 7:30pm
Saturday, December 6, 2014 - 7:30pm
Sunday, December 7, 2014 - 2:00pm
Friday, December 12, 2014 - 7:30pm
Saturday, December 13, 2014 - 7:30pm
Advance reserve seating tickets: $24 1st tier, $20 second tier, $10 3rd tier. December 2nd senior matinee tickets $12 available at-the-door only. December 7th is family day, buy 3 get 1 free and stay after for Downtown Mount Vernon's Christmas Parade and Tree Lighting Ceremony.
A Holiday Classic for all ages, presented at the Historic Lincoln Theater!
 
Based on the beloved, timeless film, this heartwarming musical adaptation features seventeen Irving Berlin songs and a book by David Ives and Paul Blake. Veterans Bob Wallace and Phil Davis have a successful song-and-dance act after World War II. With romance in mind, the two follow a duo of beautiful singing sisters en route to their Christmas show at a Vermont lodge, which just happens to be owned by Bob and Phil's former army commander.  The dazzling score features well known standards including Blue Skies, I love a Piano, How Deep is the Ocean and the perennial favorite, White Christmas.  WHITE CHRISTMAS is an uplifting musical worthy of year-round productions.
 
Director: Cally Holden
Musical Director: Jennifer Ceresa
Choreographers:  Suzann McLamb and Miranda Quinton