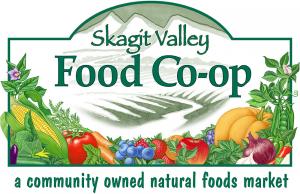 Once a year, the Community Relations Committee of the Board of Trustees of the Skagit Valley Food Co-op accepts and reviews the applications of non-sectarian, non-partisan charitable community groups for participation in 4% Friday, a Community Shopping Day. Groups chosen, one per month for the calendar year, are honored with 4% of the day's gross receipts at the Skagit Valley Food Co-op.
The Lincoln is honored to have been chosen as a recipient of those funds this Friday, October 24th.
 
The Lincoln Theatre entertains, informs, and inspires its diverse community through cinema, live performances, and educational programs while preserving the historic Lincoln Theatre. Funds generated by 4% Friday will support community programs' use of the Lincoln Theatre. This kind of use is given a special status with the Lincoln and does not pay standard rental fees for use of the theatre, equipment, and staff. The Lincoln approaches each community use on an individual basis and tries to ensure that our varied and diverse community has access to the Lincoln.
 
Skagit Valley Food Co-op is a not-for-profit organization whose purpose is to provide good food at a low price. Your patronage of the Co-op this Friday provides you with an opportunity to enjoy the wonderful experience that shopping at the Co-op is while benefiting the Lincoln at the same time.