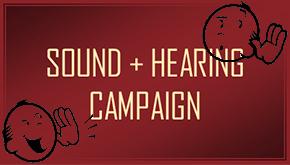 To make a donation click here and select Sound + Hearing Campaing as your designated donation.
In 2016 the Lincoln Theatre kicked off its Sound + Hearing Campaign, a $150,000 campaign aimed at upgrading the sound system of our beloved historic theatre. The Lincoln is becoming a key stop for national and international performers and sound technology has changed dramatically over the last decade. In March of 2018 we celebrated the completion of the first phase of our campaign with the installation of a brand new state-of-the-art sound system.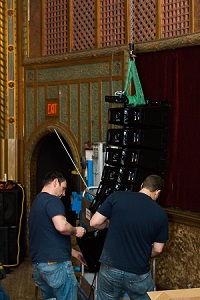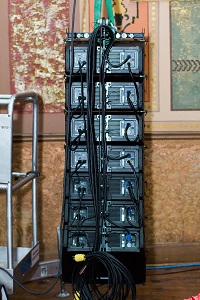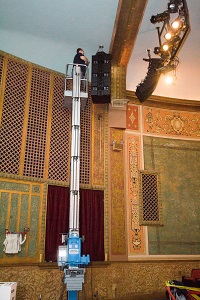 To see a timelapse video of our speaker instillation click here!
Now, we are setting our sights on phase two which will see the instillation of a full hearing loop system and the purchase of 24 new wireless microphones to be used during live theatrical performances.
To date, we have raised $104,184 (71% of our goal.) We ask you, as a supporter of the Lincoln Theatre, to join in helping to raise the final 29% of funds for the Sound + Hearing Campaign.  Your donation will:
Enrich overall sound quality in every seat for audiences at live dramatic and musical performances
Provide the best possible sound for the hearing impaired
Reduce the need to rent additional sound equipment to meet artist requirements
For a PDF of our campaign brochure click here!
The brochure describes the Sound + Hearing Campaign in more detail and we invite you to consider an end of year gift to bring sound to life at the Lincoln Theatre.
For a complete list of equipment quote click here!